masters/seniors and
Non-competitive youth squad
Masters and Senior Squad
This group is open to any adult swimmer over the age of 18, with 18-25 year olds classed as Senior swimmers and 25+ as Masters. Workouts are structured with participant goals and fitness levels in mind. Whether you are a former club swimmer or just looking for a good workout, masters swimming can meet your needs. An experienced coach and a structured session will be available at each practice.
Opportunities to compete will be available at selected Masters meets so please let the coach know if you are interested.
Masters fees are set at £25 per month for up to two sessions per week and £35 for more than two per week.
Water Polo players can train for one session per week for £10 or two sessions per week for £15 per month on top of their polo fee.
The annual Club Membership and ASA renewal fee is set at £50 for Category 2 Members (those wishing to compete and water polo players) and £20 for non-competitive members.

For further information please contact Coach, Pete Billing squadfromesc@gmail.com or complete the form on the contact page


Training times and days are published on the club calendar
Youth Training Squad
Frome Swimming Club is excited to announce a new training squad aimed at 14-18 year old swimmers who still want to have a great workout in the pool, but don't want to compete.
Swimmers will have access to two training sessions per week Tuesday 7-9pm and Friday 4-5pm for £25 per month.
Sessions will be supervised and technical assistance available with the focus on keeping fit using all four strokes whilst training alongside the competitive squad and masters.
Limited spaces available so book early to reserve a place.
Contact us
fromeswimming@gmail.com
for further details.
Powered by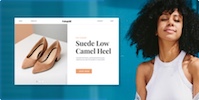 Create your own unique website with customizable templates.